DC MITZVAH MCs
When it comes to planning a bar mitzvah or bat mitzvah, finding the perfect DC Mitzvah MC can make all the difference. That's where Electric Events DC comes in! With years of experience in bringing life to these special events, they know how to keep the party going and make sure everyone has a blast.
BAR & BAT MITZVAH MC ENTERTAINERS THAT |ELECTRIFY
There's no doubt that entertainment can make or break your special celebration. Our talented staff have energetic, dynamic personalities that make your guests feel comfortable and loose so they want to participate. By keeping excitement on the dance floor, our Bar & Bat Mitzvah MCs and DJs attract your guests to the action, ensuring they join in the fun, not just stand around watching a canned performance. That's what leads to an unforgettable party.
MEET OUR MITZVAH MCs
Hiring an experienced and trained DC Mitzvah MC is crucial to create an unforgettable celebration for your child's bar or bat mitzvah. With years of experience, our expert Mitzvah MCs know how to keep the party going and create a fun, interactive atmosphere for all guests. Whether it's leading traditional dances or playing the latest hits, their skills, and professionalism will shine through. Make sure your child's big day is one to remember with the help of a local DC Mitzvah MC.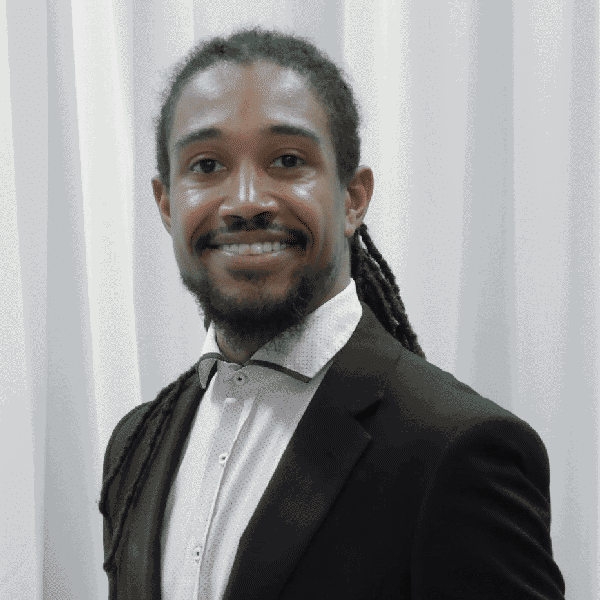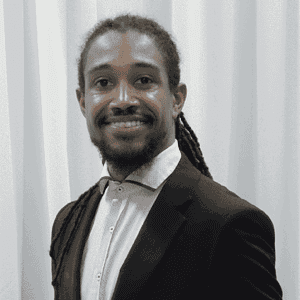 Fun. Charismatic. Likable. You can't help but smile when AC's around, and that down-to-earth approach gets everyone on the dance floor. He's learned to keep the energy high and ego low, creating a non-stop party atmosphere without the cheesy or phony tactics. Blake will become every child's best friend and every adult's dancing partner, so no one feels left out. He's the ultimate combination of youthful energy and polished experienced for a simply fun celebration.
Let's Plan Your Mitzvah Celebration
CONTACT ELECTRIC EVENTS DC TODAY!
Don't just listen to us. Here are what people say about us.
"I know it's been said many times, but "You Guys Rock!" What an amazing party! The lighting was perfect, the volume was just right, the song selections were fun, and the dancers had everyone who could dance on their feet (and even some who couldn't dance on their feet!) The music in the hallway during the cocktail hour added a nice touch, and was just the right mix. I can't thank you enough for making this the best party our family has ever been to!"
"I can't believe I'm awake this early, but my mind is just reeling from last night. It was an incredible party, thanks in large part to Todd and the team. You both know that the DJ makes the party – and everyone had such an amazing time. Todd was incredibly professional, kept everything moving throughout the night, and kept the kids engaged and having fun from beginning to end (along with the rest of the Electric team). The room looked phenomenal with the lighting – can't thank you enough for making that happen, as well. Thanks so much for a great event – see you in 6 years at my sons' bar mitzvah."
"Blake and the team were fantastic! I can't say enough what a great job Blake did with everyone — adults and kids alike. He kept the party moving, helping to manage and coordinate the entire event. DJ choices were great and the energy on the dance floor was pitch perfect throughout the night. He also had great chemistry with the kids — as did all of the dancers. We could not have been happier, and Sam had the night of his life!"
"You guys were amazing. You maintained 4 hours of high energy. Zoe is still hyped up over last night and her friends are telling her the same thing. Even the older folks loved it. I thought maybe too much for them but they explained that how it has been years since they had an excuse to let loose like this because all there kids are grown ups. Marco, again, I cannot thank all you guys enough for giving Zoe a very very special day. She, I, my wife Kathy will never forget it!"
"Just a quick note to thank you and your staff for everything you did to help us put together a fantastic event last Saturday night. The photo booth and magic mirror were huge hits. The lighting that you guys set up for the main dance floor was simply fantastic. Really, really cool! And the furniture and the rest of the lighting in other areas of the venue took a great venue and made it something truly special. I loved the tables that lit up in all different colors – that venue was perfect for the furniture that was installed – they really complemented each other! Keep a Saturday night toward the end of April open for us in 2018, yes? Would love to have you guys on board again next year!"
"Your company was wonderful! Should have had you for my daughter's wedding! The fact that we had to ask students to leave the dance floor was evidence that the kids had a great time. Thanks so much!"
That's how fabulous Blake and the team was at the party on Saturday! We got rave reviews – I heard a hundred times how Blake made the party special. I just wanted to thank you both for making this important day so wonderful. I'm happy to post any review you wish, anywhere you prefer! And, I'll be booking my daughter's mitzvah soon! Blake, you better keep doing these until at least late May 2019!"