Roaming Photo Booth Rentals
Capture all the joyous moments of your event with ease and convenience with our roaming photo booth rental service. Our friendly and professional attendants will travel throughout your venue with the roaming photo booth in hand, allowing your guests to take their pictures from wherever they may be. This mobile photo booth is designed to give your guests the freedom to snap photos without feeling limited by stationary fixtures.
Experience the Roaming Photo Booth Difference
Experience the excitement of capturing memories at the moment with the Roaming Booth, a photo booth experience unlike any other! Unlike traditional stationary photo booths, the roamer isn't restricted to just one area of your event. It travels throughout your venue, allowing you and your guests to capture photos and memories wherever the action happens. This roaming photo booth rental is perfect for outdoor events with its versatility and flexibility. From weddings to corporate functions, the roaming photo booth provides a unique and exciting event experience that your guests will never forget.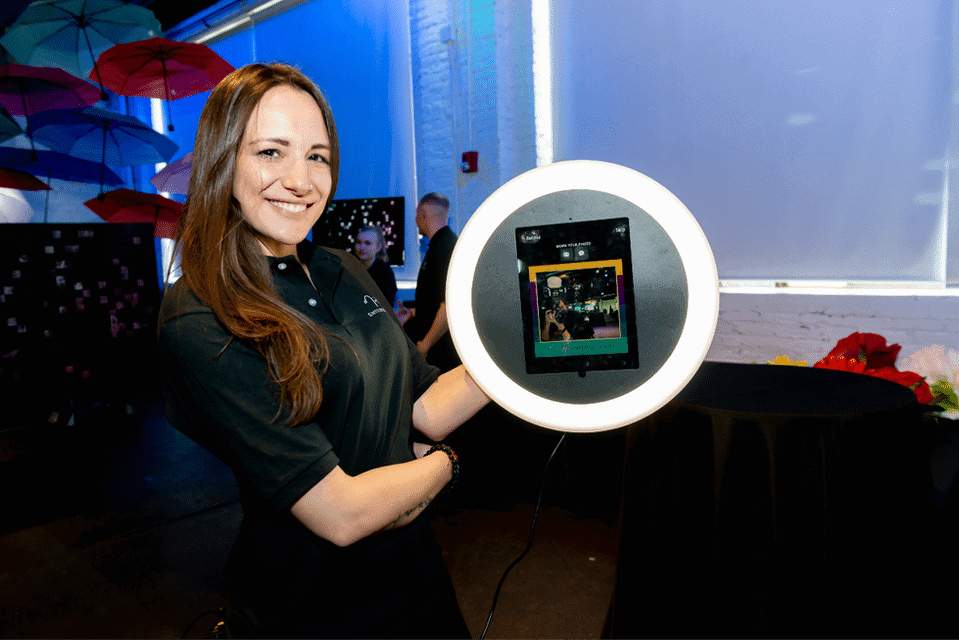 How does the roaming photo booth work?
The roaming photo booth is an innovative solution for any event where guests crave the opportunity to capture those precious, fleeting moments. Equipped with state-of-the-art photo roamer hardware, this portable, hand-held photo booth is a game-changer in event photography. With its built-in sharing station, guests can take professional-quality photos and instantly send them to themselves via email or text. Adding a digital overlay or watermark is a seamless process that can help tailor the branding to your marketing objectives or event theme. When you choose a roaming photo booth rental service, you can be confident that you're offering an experience that is both unique and memorable.
What does the roaming photo booth include?
With our comprehensive package, you'll receive a professional photographer who will capture stunning stills, creative GIFs, and captivating boomerangs. Each photo will be customized with your event name and logo, and guests can easily share their images via email or SMS. And the best part? You'll have a beautifully designed online photo gallery where you can browse and download all of your favorite shots. Don't miss this opportunity to elevate your event with a roaming booth experience that your guests won't forget!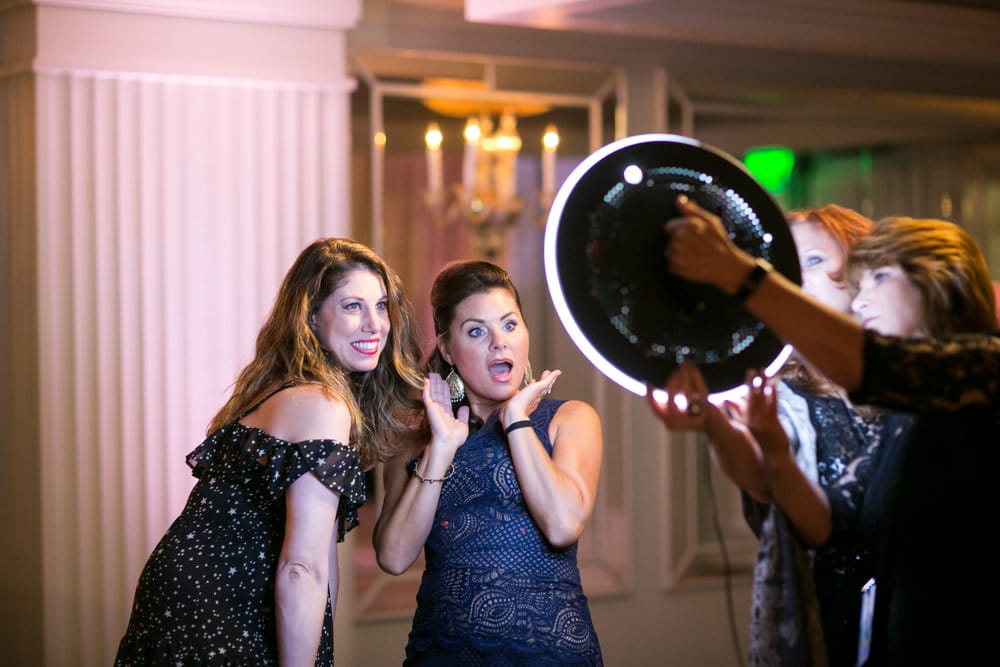 Where is the roaming photo booth used?
Everywhere! Our unique approach to capturing memories is perfect for events of all kinds, from festivals to weddings, football games, concerts, or corporate events. Guests will be captivated by the mobility and creativity of our roaming photo booth, offering not just photos but also animated gifs and boomerangs.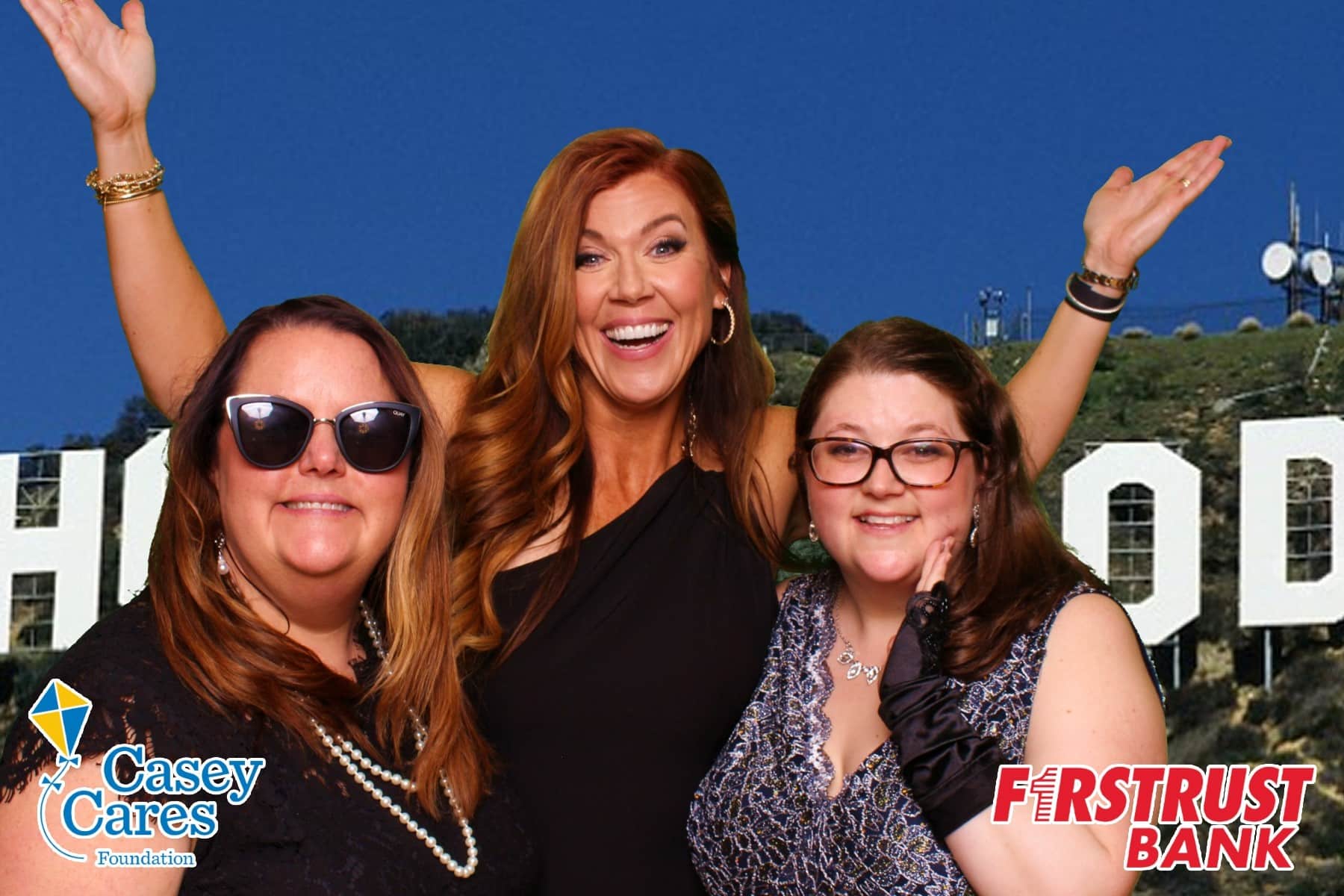 Creative Customization Options
Personalize your roaming photo booth for any social theme party or corporate event. You choose the custom design, graphics, or messages and we'll do the rest. Contact us today to learn more about our customizable options!
Optimized for stills, gifs & boomerangs
The roaming photo booth is a handheld photo booth optimized for quick and easy capture of stills, multi-pose GIFs, and boomerang animations throughout your event!
instant sharing
Our high-quality photo booth technology allows guests to easily capture candid moments with the click of a button. What sets us apart is our focus on instant sharing. Guests can snap a photo and share it instantly on social media, creating a buzz that lasts long after the event ends
Mobile Fun
With this fun and flexible option, photo backdrops become a thing of the past as the booth moves with you. It's the perfect way to create spontaneous and engaging memories that truly capture the spirit of whatever occasion you're celebrating.
Don't just listen to us. Here are what people say about us.
"I know it's been said many times, but "You Guys Rock!" What an amazing party! The lighting was perfect, the volume was just right, the song selections were fun, and the dancers had everyone who could dance on their feet (and even some who couldn't dance on their feet!) The music in the hallway during the cocktail hour added a nice touch, and was just the right mix. I can't thank you enough for making this the best party our family has ever been to!"
"I can't believe I'm awake this early, but my mind is just reeling from last night. It was an incredible party, thanks in large part to Todd and the team. You both know that the DJ makes the party – and everyone had such an amazing time. Todd was incredibly professional, kept everything moving throughout the night, and kept the kids engaged and having fun from beginning to end (along with the rest of the Electric team). The room looked phenomenal with the lighting – can't thank you enough for making that happen, as well. Thanks so much for a great event – see you in 6 years at my sons' bar mitzvah."
"Blake and the team were fantastic! I can't say enough what a great job Blake did with everyone — adults and kids alike. He kept the party moving, helping to manage and coordinate the entire event. DJ choices were great and the energy on the dance floor was pitch perfect throughout the night. He also had great chemistry with the kids — as did all of the dancers. We could not have been happier, and Sam had the night of his life!"
"You guys were amazing. You maintained 4 hours of high energy. Zoe is still hyped up over last night and her friends are telling her the same thing. Even the older folks loved it. I thought maybe too much for them but they explained that how it has been years since they had an excuse to let loose like this because all there kids are grown ups. Marco, again, I cannot thank all you guys enough for giving Zoe a very very special day. She, I, my wife Kathy will never forget it!"
"Just a quick note to thank you and your staff for everything you did to help us put together a fantastic event last Saturday night. The photo booth and magic mirror were huge hits. The lighting that you guys set up for the main dance floor was simply fantastic. Really, really cool! And the furniture and the rest of the lighting in other areas of the venue took a great venue and made it something truly special. I loved the tables that lit up in all different colors – that venue was perfect for the furniture that was installed – they really complemented each other! Keep a Saturday night toward the end of April open for us in 2018, yes? Would love to have you guys on board again next year!"
"Your company was wonderful! Should have had you for my daughter's wedding! The fact that we had to ask students to leave the dance floor was evidence that the kids had a great time. Thanks so much!"
That's how fabulous Blake and the team was at the party on Saturday! We got rave reviews – I heard a hundred times how Blake made the party special. I just wanted to thank you both for making this important day so wonderful. I'm happy to post any review you wish, anywhere you prefer! And, I'll be booking my daughter's mitzvah soon! Blake, you better keep doing these until at least late May 2019!"