SCENIC BACKDROP RENTALS DC
Do you want to add a wow factor to your next gathering? Look no further! Our modular scenic backdrop rentals in the DC area. Our scenic stage and room element solutions provide a new dimension of creativity and WOW to any event.
Unlock the Perfect Scenic Backdrop for Your Next Event in DC
Let's talk about your scenic backdrop rental needs. We look forward to making your dreams a reality!
Transform Any Event Setting with Glamourous Backdrops
Transform your next event into a breathtaking sight with the help of scenic backdrop rentals. Whether it's a wedding, corporate event, or theatrical performance, a custom-made scenic backdrop can create an immersive experience for your guests. Imagine a beautiful forest or a tranquil beach setting the stage for your occasion. With a variety of options to choose from, you can find the perfect backdrop that suits your vision and event theme.
LASERS
Picture sparkling laser lights illuminating the background of your event as your guests dance the night away. With scenic backdrop rentals, you can create a mesmerizing atmosphere that will bring your party to life. Whether you're hosting a corporate event or a wedding reception, a laser lights backdrop rental will be sure to impress your guests and leave them with an unforgettable experience.
LED UPLIGHTING
When it comes to adding a touch of elegance and style to your event, nothing quite compares to the stunning effects of LED uplighting. Whether you're looking to create an enchanting ambiance for a wedding reception, or want to showcase your company's logo in a bold and impressive way at a corporate event, LED uplighting rentals are the way to go. With their vibrant colors, sleek designs, and easy-to-use features, LED uplighting is the perfect solution for transforming any space into a mesmerizing visual wonderland. So why wait? Contact us today to learn more about our premium LED uplighting rentals and how they can bring your event to life.
MOVING CO2 JETS
If you're looking to make a statement at your event, then look no further than moving CO2 jet rentals. These devices provide an impressive and dramatic effect that will definitely make your event stand out from the rest. Scenic moving CO2 jet rentals are a perfect choice for any event.
Custom Scenic Decor Rentals
Transforming an event space into a breathtaking setting that captivates guests takes creativity, experience, and resources. And that's exactly where custom scenic decor rentals come into play. By partnering with a rental company that offers custom scenic decor rentals, an event planner can truly bring their imagination to life and create a one-of-a-kind event. From intricate backdrops to visually stunning centerpieces, the possibilities are endless when it comes to custom scenic decor rentals.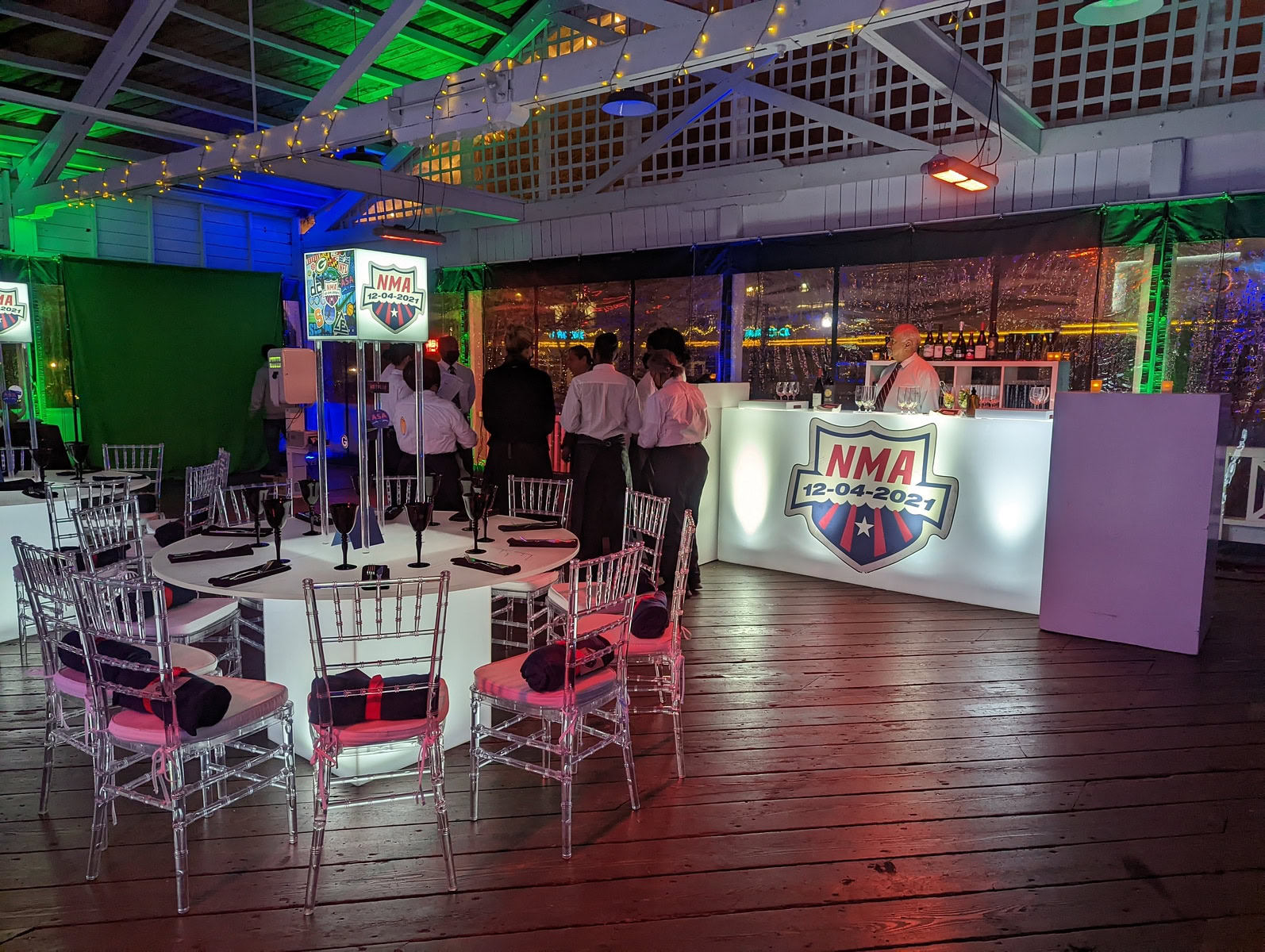 Enhance Your Next Party or Gathering With Stunning Scenic Rentals
Don't just listen to us. Here are what people say about us.
"I know it's been said many times, but "You Guys Rock!" What an amazing party! The lighting was perfect, the volume was just right, the song selections were fun, and the dancers had everyone who could dance on their feet (and even some who couldn't dance on their feet!) The music in the hallway during the cocktail hour added a nice touch, and was just the right mix. I can't thank you enough for making this the best party our family has ever been to!"
"I can't believe I'm awake this early, but my mind is just reeling from last night. It was an incredible party, thanks in large part to Todd and the team. You both know that the DJ makes the party – and everyone had such an amazing time. Todd was incredibly professional, kept everything moving throughout the night, and kept the kids engaged and having fun from beginning to end (along with the rest of the Electric team). The room looked phenomenal with the lighting – can't thank you enough for making that happen, as well. Thanks so much for a great event – see you in 6 years at my sons' bar mitzvah."
"Blake and the team were fantastic! I can't say enough what a great job Blake did with everyone — adults and kids alike. He kept the party moving, helping to manage and coordinate the entire event. DJ choices were great and the energy on the dance floor was pitch perfect throughout the night. He also had great chemistry with the kids — as did all of the dancers. We could not have been happier, and Sam had the night of his life!"
"You guys were amazing. You maintained 4 hours of high energy. Zoe is still hyped up over last night and her friends are telling her the same thing. Even the older folks loved it. I thought maybe too much for them but they explained that how it has been years since they had an excuse to let loose like this because all there kids are grown ups. Marco, again, I cannot thank all you guys enough for giving Zoe a very very special day. She, I, my wife Kathy will never forget it!"
"Just a quick note to thank you and your staff for everything you did to help us put together a fantastic event last Saturday night. The photo booth and magic mirror were huge hits. The lighting that you guys set up for the main dance floor was simply fantastic. Really, really cool! And the furniture and the rest of the lighting in other areas of the venue took a great venue and made it something truly special. I loved the tables that lit up in all different colors – that venue was perfect for the furniture that was installed – they really complemented each other! Keep a Saturday night toward the end of April open for us in 2018, yes? Would love to have you guys on board again next year!"
"Your company was wonderful! Should have had you for my daughter's wedding! The fact that we had to ask students to leave the dance floor was evidence that the kids had a great time. Thanks so much!"
That's how fabulous Blake and the team was at the party on Saturday! We got rave reviews – I heard a hundred times how Blake made the party special. I just wanted to thank you both for making this important day so wonderful. I'm happy to post any review you wish, anywhere you prefer! And, I'll be booking my daughter's mitzvah soon! Blake, you better keep doing these until at least late May 2019!"